In these challenging times, the business has been anything but usual. And like many industries, the B2B SaaS sector has also taken a hit.
But the struggles of B2B SaaS companies are not entirely down to the status of the economy. Many B2B SaaS companies struggle because they are not able to close their most important deals.
A recent B2B sales outreach survey by Lusha found that 77% of B2B sales marketers are having challenges in the initial stages of the sales cycle.
This is such a high number and points to the fact that most B2B SaaS companies don't have a proper sales strategy.
If you are struggling to close your B2B SaaS sales deals, you need to examine your operations keenly to see what's not working. This article highlights some of the reasons you are losing deals and what you can do to stop that trend.
Let's get started.
1. Prioritizing Volume Over Quality
Most B2B SaaS marketers use the spray-and-pray method where they use relentless cold calls and aggressive follow-up tactics to convince customers to buy their products.
While such strategies may have worked in the past, this approach is not sustainable in today's world.
According Attrock article, prioritizing volume over quality alienates customers and wastes valuable time that marketers should spend collecting user data to create an informed SaaS startup strategy.
By adopting a data-driven mentality, you'll be able to create a targeted and efficient sales process that gets better with time. To achieve this, you need to assess your successes and failures regularly through data insights from your sales activities.
Identify opportunities to improve your sales process and act on them immediately to close more deals in the future.
2. Not Demonstrating Value Immediately
The people you're dealing with as you promote your B2B SaaS products are experts who want to derive maximum value from their buy.
There's a high chance your sales pitch will not work on them if you're centering all your efforts on things that don't directly convey the value the buyer gains from your product.
For example, you could be focusing on how your competitors don't use subscription management software to streamline their payment processes for an enhanced user experience.
While this is an impressive feature of makes your product better than the competition, what the client wants to know at this moment is how they will benefit from your product.
Therefore, ensure to design a sales pitch that demonstrates the value of your product from the word go.
Check out this sales pitch by Front. The B2B SaaS clearly demonstrates the value customers get from their communication hub.
3. Not Being Assertive When Promoting Your Product
For B2B SaaS companies, showing authority and being assertive when necessary is key to success.
Your customers are paying a lot of money to access your product and they want to know that you are confident in your product's ability to deliver the desired results.
Picture this, you are talking to a potential customer about your product and they ask a critical question about the product. Now, instead of giving a reply that shows your authority, you brush the question off and talk about something else.
The client can view this as a lack of confidence in the product and this could see you lose the sales deal.
Remember, prospects evaluate your expertise during a sales pitch. To establish this, you need to be assertive when answering their questions.
4. Focusing on the Product Instead of the Customer Problem
This is one of the top reasons B2B SaaS brands lose sales deals. When marketing their products, most marketers go on and on about the features and how powerful their products are.
While this speech is meant to make a product look good to a potential client, it's the wrong approach since interested users can get all this information from your website.
Instead, you want to focus on how your SaaS product addresses a client's pain points and solves their key challenges. For example, a good HCP engagement platform should focus in the generating good HCP engagement for their users.This way, the client will see the value that can get from your product when they make a purchase.
5. Not Creating a Sense of Urgency
"Buy Now", "Offer valid for 24 hours." Don't these phrases create a sense of urgency and compel users to act immediately?
Of course, they do!
This is what you need to do to crack those tough sales deals. Unfortunately, most marketers don't understand how best to deploy this technique. Some confuse it for persuasion and try to oversell the product to customers.
Such tactics create a lot of confusion, causing customers to walk away from a deal.
Avoid this and find better ways to create a sense of urgency like giving time-bound offers that encourage users to act immediately.
For an example, you can mention a CTA in the end of your shoppable videos so that customers don't leave your shopping events without buying your product.
Conclusion
B2B SaaS sales deals are difficult to crack. One simple mistake and you could lose the deal. Try to avoid the mistakes we've mentioned above to increase your chances of closing the next deal.
Author Bio – Reena Aggarwal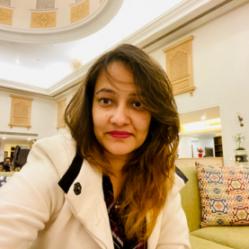 Reena is Director of Operations and Sales at Attrock, a result-driven digital marketing company. With 10+ years of sales and operations experience in the field of e-commerce and digital marketing, she is quite an industry expert. She is a people person and considers the human resources as the most valuable asset of a company. In her free time, you would find her spending quality time with her brilliant, almost teenage daughter and watching her grow in this digital, fast-paced era.
The New Jersey Digest is a new jersey magazine that has chronicled daily life in the Garden State for over 10 years.