From teen dramas to sci-fi mysteries, the '90s and early 2000s were packed with iconic moments in television. And while many of these series are returning for reboots (to varying degrees of success), let's revisit some of the classics with 12 throwback TV shows to binge-watch right now.
We'll be looking at programs that premiered in the '90s or early 2000s, and ended no later than 2010. They cross genres, age brackets and streaming service availability, but all are binge-worthy blasts from the past. Whether you want to revisit a favorite or start a series for the very first time, here are 12 throwback TV shows to add to your watchlist.
1. Sister, Sister (1994-1999)
"Sister, Sister" centers around the lives of Tia and Tamera, identical twins adopted into separate families at birth whose worlds collide with a chance encounter as teenagers. The show follows the twins through six seasons as they navigate school, family, love and heartbreak. If you're feeling nostalgic for the '90s, this sweet classic is perfect to watch alone or share with your family. Bonus points if you watch with your identical twin.
"Sister, Sister" is available to stream on Netflix as of September 1st.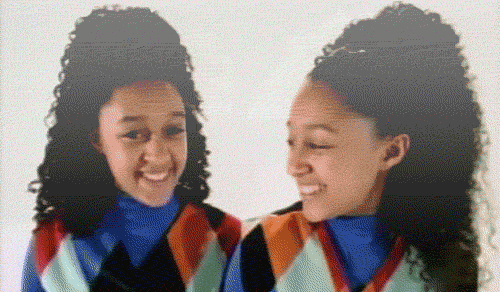 2. Friends (1994-2004)
The original founders of Friendsgiving, the six leading characters of "Friends" take us through 10 seasons of the ups and downs of twenty-somethings trying to figure out their lives. Most of us have probably seen it once, or five, times before, but "Friends" is timeless (in every way but the characters' fashion choices).
"Friends" is available on HBO Max.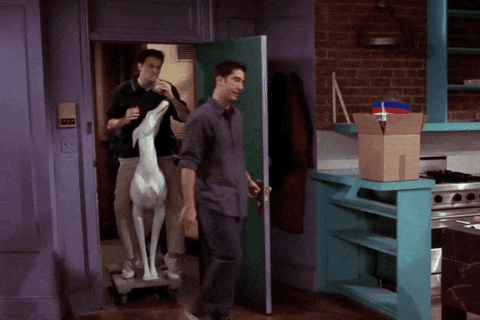 3. Sabrina the Teenage Witch (1996-2003)
Witches were big in the '90s and 2000s (who can forget the 2003 movie, "Twitches"?), and "Sabrina the Teenage Witch" started the hype. Melissa Joan Hart stars as Sabrina Spellman, a high school student who discovers that she is a witch. Sabrina learns to navigate life with her newfound powers, accompanied by her two aunts and a talking cat named Salem. It has everything your nostalgic '90s heart could want, including cheesy graphics and guest appearances from *NSYNC and Backstreet Boys.
All seven seasons are available on Hulu.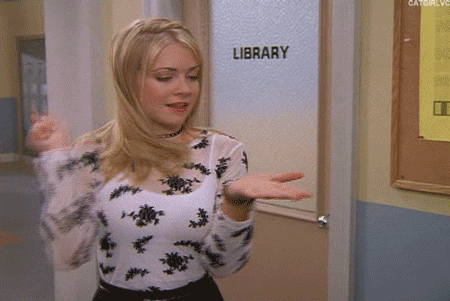 4. Buffy the Vampire Slayer (1997-2003)
Based on the 1992 movie of the same name, "Buffy the Vampire Slayer" is a supernatural drama about the titular character fulfilling her calling as a "slayer." Buffy battles different evil beings, all while trying to lead a normal high school life. It still has a cult following years after its conclusion so if you're looking for an immersive show, look no further than the "Buffyverse."
"Buffy the Vampire Slayer" is free with a Hulu subscription.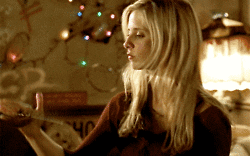 5. Dawson's Creek (1998-2003)
Before there was "One Tree Hill," there was "Dawson's Creek." Starring James Van Der Beek, Katie Holmes, Michelle Williams and Joshua Jackson, the young adult drama follows the close-knit group of four through high school and college in the fictional Massachusetts town of Capeside.
Watch "Dawson's Creek" with a Hulu subscription.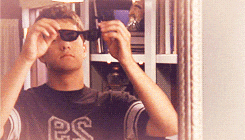 6. Charmed (1998-2006)
More witches, but we're not complaining! "Charmed" focuses on the three Halliwell sisters, who also happen to be witches. Each with their own separate power, the sisters use the "Power of Three" to fight evil beings. 
"Charmed" is available with a Netflix subscription.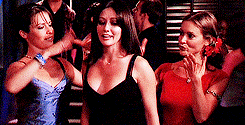 7. The West Wing (1999-2006)
This political drama has been ranked among the best TV shows of all time and has won more than two dozen Emmy awards. Staffers under the fictional Bartlet administration take you through the ins and outs of the West Wing of the White House. You don't need to be a politics buff to enjoy the drama of the characters' professional and personal lives as they navigate the nation's capital (but it definitely helps).
All seven seasons of "The West Wing" are available on Netflix.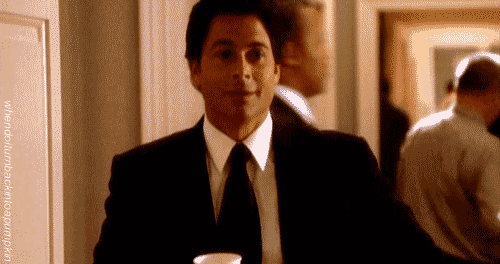 8. The Sopranos (1999-2007)
Filmed on location in New Jersey and at Silvercup Studios in Queens, this close-to-home crime drama centers on fictional New Jersey mobster, Tony Soprano. The show won dozens of awards over the course of its six-season run and is also considered one of the best television shows ever made; it's a must-see, especially for New Jersey Italians.
"The Sopranos" is available with an HBO subscription.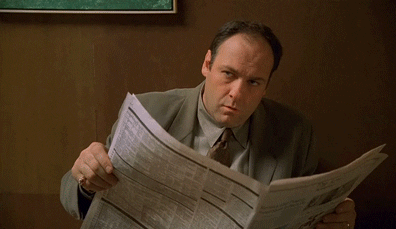 9. Gilmore Girls (2000-2007)
Fast-moving and witty, "Gilmore Girls" follows single mom Lorelai and her teenage daughter, Rory, in their quirky hometown of Stars Hollow, Connecticut. The show is known for its strong female leads, timeless humor and complicated (but oh-so-relatable) relationships between characters.
Watch all seven seasons with a Netflix subscription.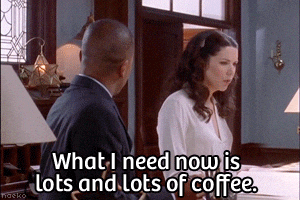 10. Scrubs (2001-2010)
J.D. Dorian, an intern at the fictional Sacred Heart Hospital in California, narrates his real experiences at the hospital and personal daydreams in "Scrubs." The show is known for its off-beat humor and fantastical vignettes. Though the ninth season was received less warmly than the previous eight, the show still boasts more than a dozen Emmy nominations, of which it won two.
Stream "Scrubs" with a Hulu subscription.
11. Lost (2004-2010)
After their plane crashes on an island in the Pacific, survivors of Oceanic Flight 815 uncover shocking secrets about each other and the island in this six-season blend of drama, sci-fi and adventure. With captivating characters and arguably some of the best moments in television history (season four episode five, "The Constant," consistently ranks as a universal favorite). "Lost" is the kind of show that makes you watch just one more episode even when it's 3 a.m. on a weeknight—I speak from experience.
Stream "Lost" on Hulu and Amazon Prime.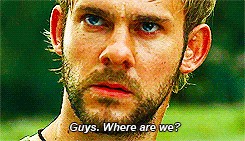 12. Friday Night Lights (2006-2011)
I know, this one technically breaks the rules. While "Friday Night Lights" ended in 2011, the small town, high school football drama was an early 2000s hit. The show stars Kyle Chandler and Connie Britton as Coach Eric Taylor and his wife Tammy, respectively, and takes place in Texas, where high school football isn't just a sport—it's a lifestyle. The final two seasons also feature the star of the "Creed" movie series (and New Jersey native) Michael B. Jordan as Vince Howard.
All five seasons of "Friday Night Lights" are available on Hulu.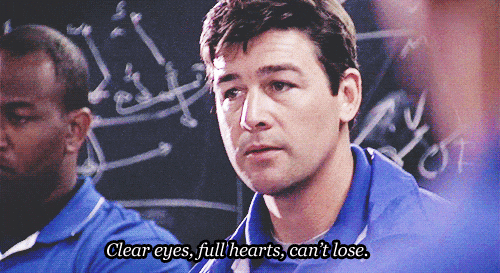 Which of these classic throwback TV shows are you planning to watch? 
Main image from "Lost"/Copyright ABC.