When Warner Bros. Pictures opted for an all female version of "Lord of the Flies," writer Ashley Lyle overheard some buzzing doubt that girls could—or even would—resort to such a barbaric way of life in order to survive in the wilderness. Eager to prove that girls are savage AF, Lyle and her husband, Bart Nickerson, created "Yellowjackets," a coming-of-age story about a high school girls soccer team whose plane crashes in the isolated Canadian wilderness. 
When originally pitched to HBO (who rejected it due to the show's various similarities to another project), Lyle and Nickerson were asked the very smart question: "What are you trying to say with this show?" Nickerson responded that, with "Yellowjackets," they wanted to dismantle "the organized principles of society." Simultaneously, Lyle wanted to tell an authentic tale about teenage girls (with ritualistic cannibalism, of course).  
Lyle and Nickerson (both New Jersey natives) were inspired by the Donner Party and the Andes Flight disaster of 1972. And while the show is largely filmed in Canada, it's chock-full of New Jersey connections (including nods to "New Jersey Monthly" and "The Star-Ledger"). With "Yellowjackets," Lyle and Nickerson don't just tell a classic coming-of-age story or simply dismantle societal idealism; they demolish the illusions that are built by good, clean American suburbia.  With all the cannibalism, gore, stag heads, and a "Doomcoming," this show is not for the faint of heart. And it certainly isn't about nice high school girls coming together for the greater good. "Yellowjackets," the Showtime thriller about NJ teens is horror done proper. Grab some hot chocolate, you're going to want to bundle up good for this one.  
 "Wish You Were Here…"
In 1996, in the fictional town of Wiskayok, New Jersey, a high school soccer league of extraordinary teen girls wins the state championship. But on their way to Seattle to play in the nationals, their private plane crashes in the Canadian wilderness. "Yellowjackets" opens with a pulsing rush of an unidentified girl running for her life in the howling winter woods—only to fall into a pit of spikes and die instantly. What's more, is the eerie geometric symbology carved into the trunks of barren trees and handcrafted talismans of antler, bone, and fur hanging from their leafless branches.  
We are then met with a set of pink, worn Chuck Taylor's peeping out boldly from beneath mismatched animal skins covering one of these lost girls head to toe. This mysterious character peers down at the body of one of her former classmates. It's winter after all, and they've got to eat something… It's clear by this ritualistic flashback that the group has resorted to some kind of cannibalistic practice complete with bestial garb that looks like something picked out of a "Fever Ray" music video. And all to appease a bloodthirsty god-demon of the trees—I love it.  
The show follows the principal characters Shauna (played as an adult by Melanie Lynskey and as a teen by Sophie Nélisse) Misty (Christina Ricci, Samantha aka 'Sammi' Hanratty) Natalie (Juliette Lewis, Sophie Thatcher) and Taissa (Tawny Cypress, Jasmin Savoy Brown) in both adulthood and their teens as they spent 19 months lost in the wilderness.  
In the present day, Shauna is a stagnant, stay-at-home mom who married the high school boyfriend of her high school BFF, Jackie (Ella Purnell). Misty has grown to be a still eccentric, naïve but oh-so-helpful nurse who moonlights as a community cold-case detective. Misty is adorably terrifying and endearing: "Torsos are useless, duh!"  
Natalie is out of rehab (again) and Taissa is an ambitious politician striving for change in her New Jersey community. When they each receive a cryptic postcard followed up by visits from a snooping journalist that works for "The Star-Ledger," the four of them reconnect in an effort to find out who is threatening to blackmail them—anticipating the possibility that it's one of their own.  
This plotline unfolds amid the event that calamitously binds them together in 1996. While they fight for survival, the girls also fall in love. Misty with her much older (and gay) coach, Ben (Steven Krueger), Natalie with Travis Martinez (Kevin Alvez), eldest son of their head coach, and Taissa with girlfriend and fellow teammate, Van (Liv Hewson). All while hoping the distress signal from the plane sends help.  
Each character is remarkably flawed then and now, following Nickerson's theme of societal illusions. Teenage Shauna is quietly living in the shadow of her best friend, the influential prep-princess and team captain Jackie. As they hunker down in the wild, Shauna safeguards a painful secret from Jackie while becoming a knife-wielding survivalist. Jackie is adorable at first, but this fades as her shallow, self-centered nature unfolds amid the unfortunate circumstances.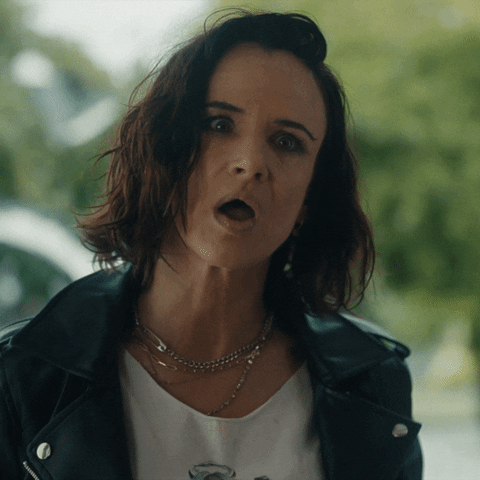 Natalie wants to do the right thing, morally, at least. Along with her ill-fated lover, Travis, she becomes a sharp-shooting hunter responsible for the group's venison. Despite her sensibilities, Natalie hides her vulnerability behind a tough exterior, alcohol, and various forms of contraband that follow her into adulthood.  
Misty is a vastly unpopular underdog who wants to be needed and loved. This changes in the woods, where Misty gets to show off her medicinal skills. She becomes the saving grace for the team, and her desire to be needed is realized. This same need encourages many of her questionable actions, but you forgive Misty. Sort of like you forgive Joe from "You" or "Dexter," another Showtime favorite. And yes, Misty really is that friend that will absolutely help you get rid of a body.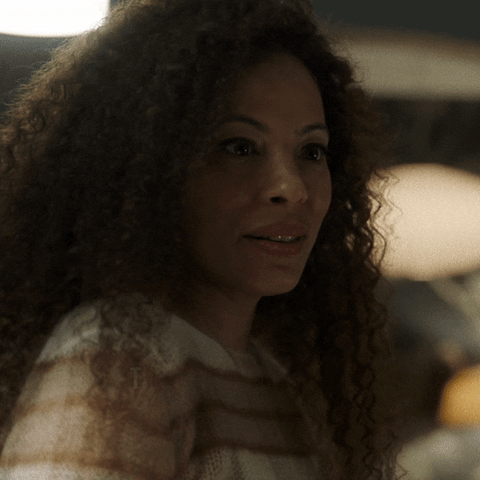 Taissa is a formidable character even as a teenager. She has no time for superstition, folklore, drama, or mishaps. Taissa's got goals to set and things to check off her list as she sets herself up for success. She's not the kind of girl (and later, woman) to sit around waiting for things to happen. Taissa makes things happen. Even if that means taking out a weak player or taking off into the wolf-riddled woods in search of help.  
Not long after crash landing, the team finds an abandoned cabin that's…kind of occupied. This is something that a psychic teammate Lottie (Courtney Eaton) senses as they move from the crash site to the cabin. Lottie comes from a wealthy family and in fact, it was her father who hooked the Yellowjackets up with the private plane (…oops). Lottie is not a forefront character at first, but that changes by the finale, and I'm sure, in the much anticipated second season.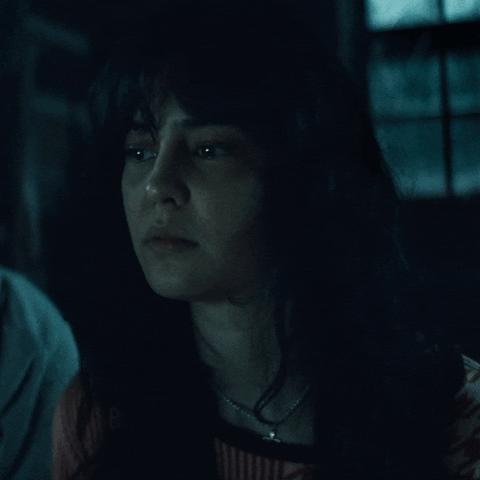 Growing up, Lottie experienced visions that her mother heeded with cautious superstition while her father discredited them as madness. Lottie is sent off to a psychiatrist at a young age, then force-fed medication that seems to only dull her abilities. Labeled as "crazy" by her teammates any time Lottie divulges her ominous premonitions, the group changes their tune as each of Lottie's predictions comes true. As the show progresses and the pills run out, her abilities come on full force, making Lottie a conduit for whatever spirits lurk in the woods. By the time season 1 takes a wrap, Lottie seems to move from a silent, background character to the leader of a teenage cannibal cult… (it's always the quiet ones).  
By the finale, we come full circle with Bart Nickerson's statement. The illusions that we attempt to cage around us are as fleeting as the social hierarchy we believe exists in high school. As the scenes flicker between Shauna, Taissa, Natalie, and Misty, we see that, while each envy's something of the other; every one of them has secrets they're withholding from each other. It isn't just the events of what transpired between them in the woods back in '96, but something else.  
What we see by the end is that there is no perfect life. Taissa has her career, Shauna a family, Natalie freedom, and Misty purpose. But Taissa fears that outside forces (including some terrifying sleepwalking alter ego) will disrupt her stability, Shauna is unable to connect with her family, Natalie is without a home in both a literal and figurative sense, and Misty still feels the absence of love.  
And so, there are no perfect lives, ways of being, or places that can shield us from our demons. High school is all fun and games until faced with the real world; where the prep is useless, the underdog is vital, and the quiet "weirdos" become key leaders essential for your survival. 
"Yellowjackets" successfully dismantles your perception of societal pressures and first-world problems, reminding us that our lives are as obsolete as prom queens. It is the knowing and accepting of these iniquities within society and ourselves that frees us. As Lottie says in the closing scene, "I let the darkness set us free." 
 Have you seen "Yellowjackets," the Showtime thriller about NJ teens everyone is talking about? Let us know in the comments!
Photo by Dmitry Demidov
Amaris Pollinger is the Music + Entertainment Editor at the New Jersey Digest. She lives on the fringes of a ghostly battlefield with her husband and their pets.
Addicted to coffee, a lover of wine, music, and history, she just wants to hang out on a cozy porch somewhere.