There was a time when animated series aired strictly on Saturday mornings. In fact, when most of our parents' talk about cartoons, they recall waiting eagerly to watch "Tom and Jerry" or "Looney Tunes" every Saturday morning. But here at The Digest, our staff predominantly grew up between the early '90s and the early 2000s, when cartoons were a part of everyday life. For us, these shows were far more than just a brief reprieve from childhood once a week. In all honesty, they taught us life lessons and introduced us to themes we likely wouldn't have learned otherwise. I could go into greater detail, citing examples of shows that helped define our generation, but I'll let my colleagues speak for themselves. With that said, here are 11 cartoons that defined our childhood. 
1. Spongebob Squarepants (1999–Present)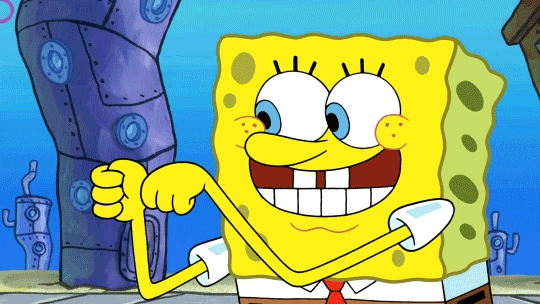 "Spongebob Squarepants" is quite possibly the most recognizable character on Nickelodeon. In fact, if you haven't seen this talking sponge "who lives in a pineapple under the sea," then you might as well be living under a rock (much like Spongebob's best friend, Patrick Star). The show chronicles the aquatic life of Spongebob Squarepants as he flips patties at a local burger joint called The Krusty Krab. From performing "Sweet Victory" at the Bubble Bowl to chasing DoodleBob through the streets of Bikini Bottom, "SpongeBob Squarepants" is the rare children's cartoon that remains relevant in adulthood. For staff writer Jessica McLaughlin, this sentiment is what makes the series such an iconic cartoon. 
"I could relate every real life situation to an episode of 'Spongebob Squarepants.' It seems concerning, but most people our age know what I'm talking about." —Jessica McLaughlin, Staff Writer

2. Ed, Edd n' Eddy (1999–2009)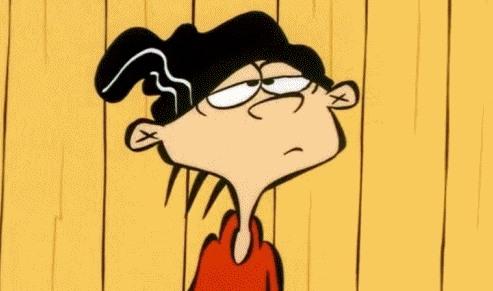 "Ed, Edd n' Eddy" is an absolute classic children's series that blew up on Cartoon Network in the early 2000s. If you don't already know, Ed, Edd (also known as "Double D") and Eddy are neighborhood pals who are collectively referred to as "The Ed's" on their suburban cul-de-sac. In light of their rancid troublemaking and painful inability to communicate with girls, the trio are outcasts among the other neighborhood kids. Whether it's being bullied by the Kanker sisters or pulling pranks on Jonny 2×4, this series encapsulates the excitement of neighborhood shenanigans. For this reason, editorial assistant Garrett Rutledge admired the trio, but he also notes that the show made him feel more mature. 
"Ed, Edd n Eddy was my favorite cartoon as a kid because it was the one that felt least like it was a children's cartoon. I grew up with my older brother and neighborhood friends so I always wanted to feel older. Plus, it was very relatable to the dumb things we did in my neighborhood, though I probably shouldn't brag about that." —Garrett Rutledge, Editorial Assistant

3. Sailor Moon (1991–1997) "Sailor Moon" is slightly before my time, therefore I missed out on this epic anime saga. The Japanese series revolves around Usagi Tsukino as she transforms into "Sailor Moon"—a powerful soldier destined to save the world from evil forces. Along with her talking black cat, Luna, and a gang of fellow female warriors known as the Sailor Soldiers, Usagi embarks on a hunt for a magical artifact called the "Legendary Silver Crystal." Better yet, the Sailor Soldiers are the ultimate example for young female viewers that women are at least 10 times more badass than the most masculine of men. For my colleague Amaris Pollinger, "Sailor Moon" was her segway into female empowerment and countless other themes that play a role in her life today. 
"Little did I know that its entire premise was my introduction to mythology, ancient alien theories and girl power. It also opened up an understanding of Japanese culture I didn't really have access to beforehand." —Amaris Pollinger, Staff Writer

4. Rocket Power (1999–2004)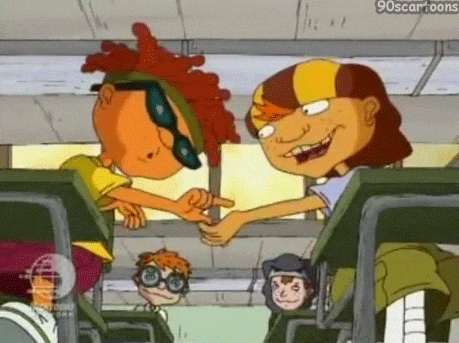 Another hit cartoon from the early 2000s, "Rocket Power" tells the story of four daredevil kids who carve the hills and waves of Ocean Shores, California on their skateboards and surfboards. It's quite possibly the "raddest" group of friends depicted in any children's cartoon to date, as they dodge bullies and kick it with Tito at the Shore Shack. But I'm no expert on the show, so I'll let "Rocket Power" extraordinaire, Abby Montanez, give her two cents on this legendary cartoon.
"Name a group of kids cooler than Otto, Reggie, Twister and "The Squid." You can't—they're the OG squad goals. If I could've packed up and moved to Cali and started surfing back then I would have. Instead, I settled for my own Rocket Power skateboard branded with Reggie's face on the deck. Woogity woogity." —Abby Montanez, Assistant Editor

5. Pokémon (1997–2006)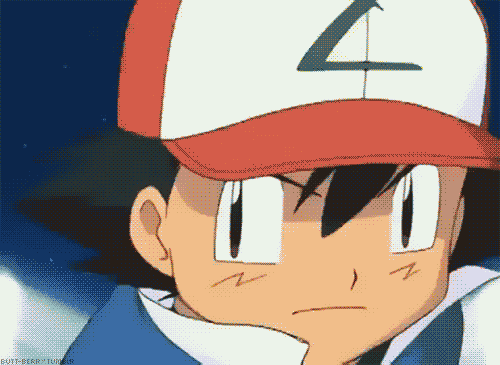 Staff writer Devin Frasche was very enthusiastic about this article. In fact, he was prepared with a laundry list of shows to contribute to our collection of cartoons that defined our childhood. But, when limited to only one television series, he had to go with "Pokémon." And I don't blame him. "Pokémon" is a celebrated franchise that nearly everyone knows, but it takes a true fan to love (like Devin). The series follows the adventures of young Ash Ketchum, as he begins Pokémon training and develops his skills. Of course, Pokémon is also extremely well known for its card game, as well as its many iterations on various gaming platforms. For Devin, every aspect of the Pokémon universe is equally captivating. 
"Pokémon was undoubtedly the most impactful show from my childhood. Even at 26, I still can't ignore any new movies, series or games from the wonderful world of Pokémon." —Devin Frasche, Staff Writer

6. Hey Arnold! (1996–2004)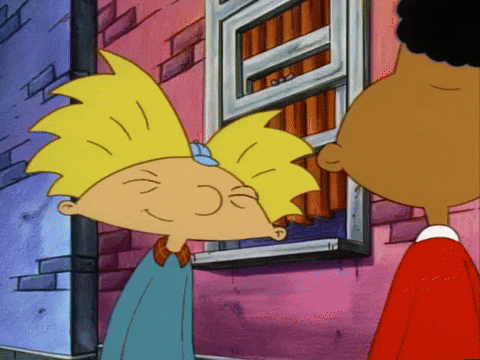 "Hey Arnold!" is arguably the best cartoon to date, and quite frankly, I'm jealous I didn't pick this one for myself. The show follows Arnold (lovingly referred to as "Football Head"), an inner-city fourth-grader who lives in an apartment with his grandparents. Along with his ragtag band of friends, including Gerald, Helga, Harold, Stinky and Sid, Arnold navigates the ups and downs of life in the city. With unforgettable episodes such as "The Flood" and "Arnold's Thanksgiving," it's no wonder our very own Hanna Guido is a longtime fan of the series.
"I most remember watching "Hey Arnold!" as a kid. I think "Stoop Kid" was a great bit, and I also liked that even though the city was nameless in the show, the kids were set against the background of a place resembling Brooklyn; it felt like something new to me at the time." —Hanna Guido, Editorial Assistant

7. The PowerPuff Girls (1998–2005)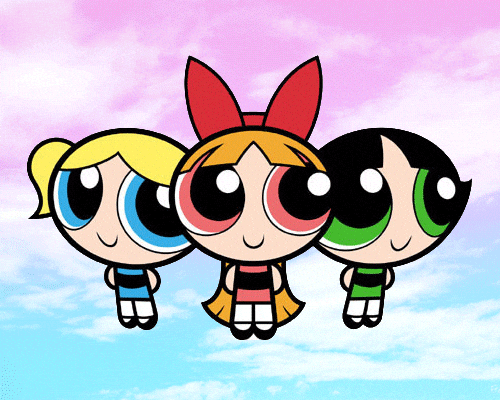 "The PowerPuff Girls" is literally the definition of "girl power," as the series revolves around three young sisters—Blossom, Bubbles and Buttercup—who wield superpowers. Created by their scientist father, Professor Utonium, the girls use their uncanny abilities to defeat villains in the city of Townsville. All the while, the girls must navigate the trials and tribulations of everyday life, from family drama to childhood lessons. Take it from our in-house PowerPuff fanatic, Grace Shaver—this cartoon is an all-time classic. 
"My favorite show was "The PowerPuff Girls." I loved watching because they seemed super cool. They had the best outfits and friendship—something that was apparently important to me when I was younger. Plus, they were just badass, and honestly, they were inspiring." —Grace Shaver, Editorial Assistant

8. Exosquad (1993–1994)
"Exosquad" is another cartoon that's before my time. But if our editor-in-chief, Michael Scivoli, is a fan, it must be pretty darn good. In a nutshell, the show centers around a war between the human race and the Neosapiens—a fictional race that humans created and enslaved while colonizing Venus and Mars. The show's opening kicks off with a Neosapien insurrection, sparking an interplanetary war between the two races that continues through its two-season run. Exo Squad's main characters and realistic outlook on war force us to look at our choices as individuals and as a species. 
"Exosquad is something of a sci-fi cult classic, but not super well-known. It was ahead of its time, and oddly serious for a kid's show. It had heavy themes of right vs. wrong, racism and the consequences of choices. Characters died (and stayed dead). They grew, formed relationships and made hard decisions. As a kid, the show taught me that there is no good vs. evil. Rather, it all depends on which side of the conflict you're on. Its strongest message was that, in war, no one ever really wins—and it certainly didn't glorify it. I remember waking up at 5:30 a.m. in grade school just to watch it when the network tried to air it at odd hours in a successful attempt to tank its ratings. Exo Squad's messaging is something that forced me to consider the perspectives of others from a young age." —Michael Scivoli, Editor-in-Chief

9. The Fairly OddParents (2001–2008)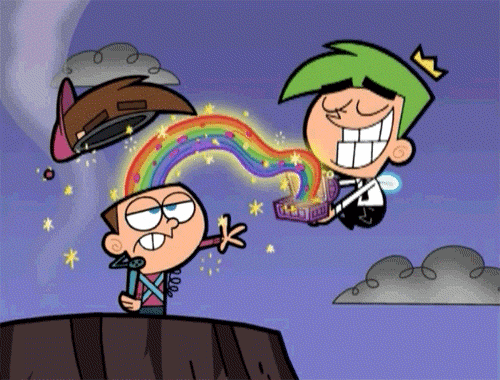 Timmy Turner doesn't have it easy. His parents are aloof and all too often he's left to fend for himself against his wicked babysitter, Icky Vicky. But as luck would have it, Timmy has two incredible fairy godparents, Cosmo and Wanda, who guide him through every second of life, from surviving fantastical adventures to acing the big test. Ultimately, "The Fairly Oddparents" is a cartoon that explores the highs and lows of childhood, and therefore ranks within the 11 cartoons the defined our childhood. Through a plethora of memorable characters, from The Crimson Chin to Mr. Crocker, this animated series not only tackles adolescent issues, but inspires children to expand their imaginations. It's for these reasons that our very own Michelle Coneo was hooked at a young age.
"Not many cartoons get as deep as this one did. The story: the inattentive parents, the evil sitter and the academic pressure. Growing up, this cartoon made me believe in the many possibilities of getting fairy godparents and even though I didn't get them, it kept me nailed down in front of the TV for hours." —Michelle Coneo, Staff Writer

10. Rugrats (1991–2004)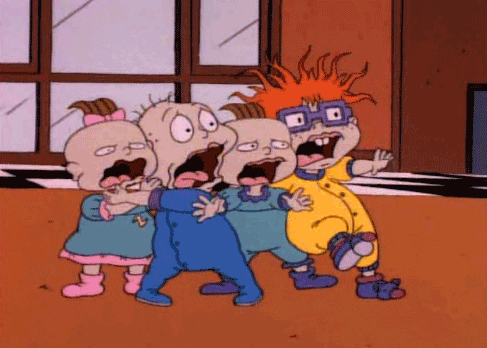 For over a decade, "Rugrats" was a powerhouse cartoon on Nickelodeon—clocking in as the eighth-longest-running animated television series. Therefore, it only makes sense such a renowned series was one of the cartoons that defined our childhood. How can you not be obsessed with Tommy Pickles and his entourage of babies? This all-star cast of rambunctious infants features Chuckie, his best pal; Dil, his younger brother; Phil and Lil, the twins; Angelica, his menacing older sister; and Susie, a neighborhood friend. From "Chuckie's Wonderful Life" to "Reptar on Ice," the series has never failed to entertain. And frankly, as staff member Liana Imparato will tell you, the jokes never get old.
"Rugrats was absolutely iconic, and let's be honest, ahead of its time. Stu Pickles making chocolate pudding at 4 a.m. because he has "lost control of his life" belonged in 2020." —Liana Imparato, Editorial Assistant

11. The Wild Thornberrys (1998–2004)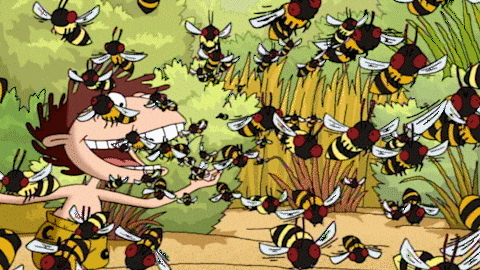 Last, but certainly not least, is the cartoon that defined my childhood—"The Wild Thornberrys." The average kid is drawn to the show's protagonist, Eliza Thornberry, who possesses the ability to speak with animals, including her trusty sidekick and pet monkey, Darwin. But not me. I always felt a spiritual kinship with Donny, the youngest (and feral) Thornberry, who was raised by orangutans before joining the family. As the youngest child myself, I gravitated toward Donny's extremely reckless behavior that mimicked my own hyper episodes as a child. Donny was often misunderstood and caused the family heaps of anxiety, yet he was loved all the same.
Ultimately, "The Wild Thornberrys" was a source of knowledge and experience for my younger self. It taught me how to navigate strenuous family relationships, such as dealing with volatile teenage siblings similar to Debbie Thornberry. Plus, Nigel Thornberrys' impressive stache game may in fact be the root of my affinity for mustaches. But, most importantly, the series taught me to love and cherish nature. Although some of the show's topics, such as poaching, were far too complex for a child to understand, "The Wild Thornberrys" made it abundantly clear that we as humans need to share the earth with our fellow species. 
Honorable Mentions
Unfortunately, not every cartoon could make the cut. However, there are countless animated children's series that are worthy of recognition. If only as a sign of respect to their creators, here are a few honorable mentions that easily could have been featured in The Digest's 11 cartoons that defined our childhood.
The Adventures of Jimmy Neutron, Boy Genius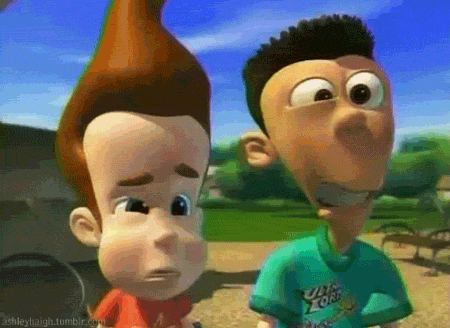 Let's hear it for Jimmy Neutron, the boy wonder who has hilarious friends (Carl and Sheen), and an even funnier dad.
Rocko's Modern Life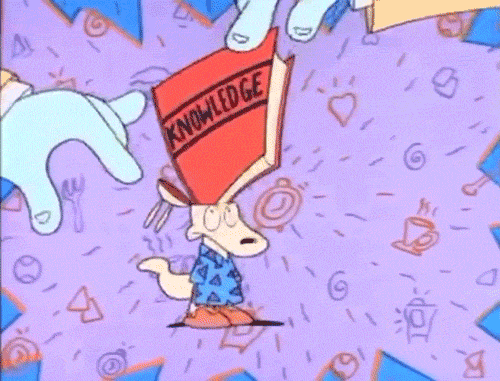 Today, I realize that "Rocko's Modern Life" examined the complexities of moving abroad. But back in the day, I watched purely for the show's quirky animations.
CatDog
Man, did I love "CatDog." This dynamic duo was connected at the hip (literally) and taught me a whole lot about friendship.
Doug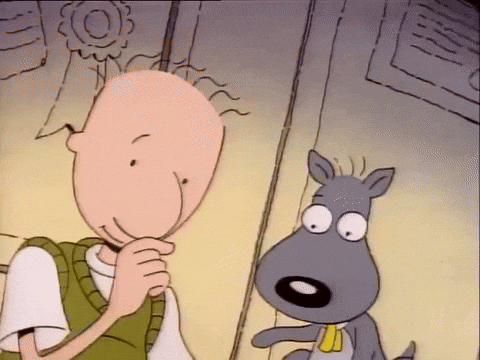 Doug is the original "nice guy," plus he dreams of being the coolest superhero I've ever heard of, Quailman. In all honesty, I don't think I could live with myself if I didn't at least recognize "Doug" as a runner up for cartoons that defined our childhood.
Dexter's Laboratory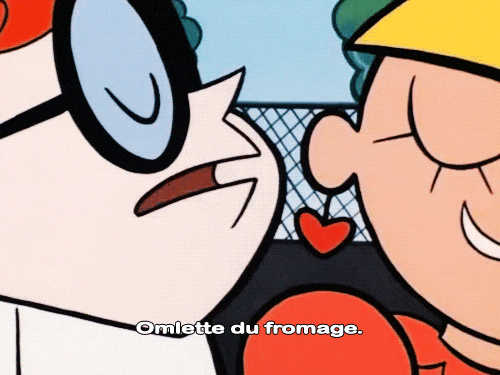 I never enjoyed any branch of science, but "Dexter's Laboratory" was akin to my childhood version of "Breaking Bad." It convinced me that chemistry could be cool.
There you have it, 11 cartoons that defined our childhood. Did we miss your favorite cartoon? Let us know in the comments below.
A product of North Jersey, Will is an aspiring writer who enjoys music, comedy and fast food.